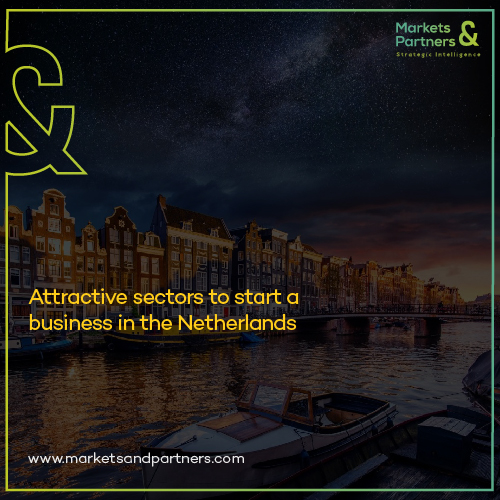 The Netherlands is an attractive destination for business expansion and international entrepreneurs to establish their operations in the country thanks to its many advantages. Most importantly, the Netherlands is a strategically important location in Europe that offers easy access to 95% of the continent with ease. In addition to this, the country's tax structure is favourable for entrepreneurs to make the most of their revenue.
Here are some of the most profitable sectors that are poised for strong and successful growth.
1.Agriculture
After The United States, the Netherlands is ranked second in international agricultural products and food exports. This is due to the wide adoption of innovative agricultural practices, which has allowed the country to define the best practices in the industry. For farmers, the procedure to apply for a license is relatively simple. If you are in the agriculture business looking to get your supply around the world, you can rest assured that the Netherlands has a framework in place to facilitate and amplify your business.
2.Energy
The whole movement towards our future has pivoted and almost become too reliant on powering our energy requirements using renewable sources. The Netherlands has been fast to incorporate renewable energy and create a space that allows for maximum innovation and support from the Government. The country is the top producer of green energy in Europe and the gas technology that powers it is one of the most developed in the world. In addition to this, the government also offers attractive incentives to businesses that contribute positively towards the renewable cause. 
3.Information Technology
Most governments are looking to support their skilled employees by supporting industries that will allow them to thrive and the Netherlands provides a favourable environment to several IT companies. Therefore, if you are in the information technology field and are hoping to capitalise on the heavy requirements of European companies, then the Netherlands is the best place for you to capture most of it. 
On a side note, it is important to note that emerging technologies, in addition to information technology, are being widely adopted by the Netherlands and several countries offer a platform to explore and provide in that field.
4.Logistics
The Netherlands is home to the largest port in Europe, Rotterdam. It is responsible for the majority of the goods being transported in and out of Europe. In fact, the country is home to one  of the most advanced logistics centers in the world. Therefore, setting up a business in this sector, in the Netherlands, has a very high probability of success. 
Apart from this list of industries, the Netherlands is home to other thriving sectors like emerging technologies and the creative sectors. However, setting up your business, especially in these trying times, can seem daunting. At Markets and Partners, we have professionals who can help you set up your business and guide you to success in the Netherlands. Get in touch with us to know more about services.