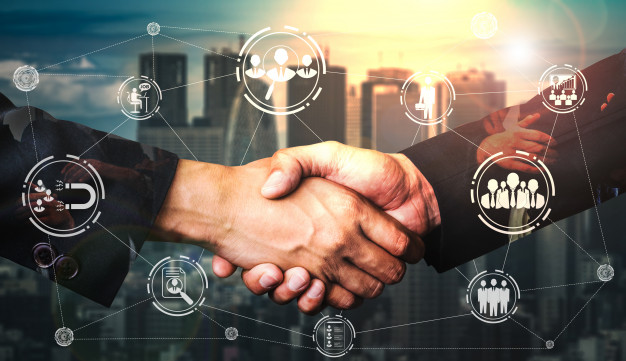 The business scene in Europe is booming and full of exciting opportunities for startups as well as established businesses that are looking to expand. Whether your business has tasted success in the food and beverage industry, or you have a tech product that can add immense value to a user, you will find that Europe's citizens come with strong purchasing power and an appetite for technology that is on par with Americans.
In fact, London is second only to Silicon Valley for tech investments. Several other tech giants like Facebook, Dropbox, Minecraft, Candy Crush, and Skype have set up tents successfully in different parts of Europe.
Europe constitutes 50 countries and each one comes with different laws and policies that make it a difficult place to start a business in if you are unfamiliar with the various regulations. In our experience of helping companies set up their business here, these are a few things you should keep in mind when you start your business in Europe.
1. Time to market
Understanding how much time it can take to launch a business in a country can give you a fair idea about the level of bureaucracy, red tape and cost associated with business operations. In fact, you can take this as a fair indicator of how things are generally run in the country.
The average time and money it takes to get your company registered and set up on paper are 3.4 days and €315. This can vary across countries – for example, in the Netherlands, the process takes only a day and €90 to complete while in Germany, the process can take up to 7 days and cost you €376.
2. International trademark protection
Whether you own a startup or are expanding your operations to Europe, protecting your trademark internationally should be a crucial consideration for you. When it comes to trademark registration, the process differs from country to country and strict adherence is expected if you do not want deviations in becoming the owner of your mark.
However, the entire process is now automated online through an intellectual property protection service.
3. Tax-friendly countries
If you are a small business, it is understood that most of your market strategy is built around the VAT rules that apply in the country of business. For example, if you offer digital services, your VAT is charged at the rate of the buyer's country and not yours. Europe has over 80 different VAT rates and the number of days it will take to complete a VAT registration differs from country to country.
4. EU domain names
There are about 50 countries in Europe out of which 28 are in the European Union. If your business is going to be set up in the EU, adding a '.eu' extension to your website can go a long way in creating credibility and building your brand. However, there are country-specific domain extensions you can use otherwise as well.
There are multiple domain registration companies whose services you can use to protect and trademark your international brand. At the time of registering your business, you are required to register your domain with an ICANN (Internet Corporation for Assigned Names and Numbers) accredited registrar. This ensures that your domain belongs to you even if the registrar goes out of business.
Apart from these broad points, there are multiple complexities you should stay ahead of to start your business in Europe. This can seem intimidating at first but once you understand the response for your product, you will be glad that you stuck around and went through with establishing your company in Europe.
In fact, with Markets and Partners, setting up and getting started need not be this hard. We take the hassle off your hands with our consultation services that will do the work for you. Our tie-ups and relationships with several government organizations and business partners across Europe will get your business up and operational in no time. Get in touch with us to know more.