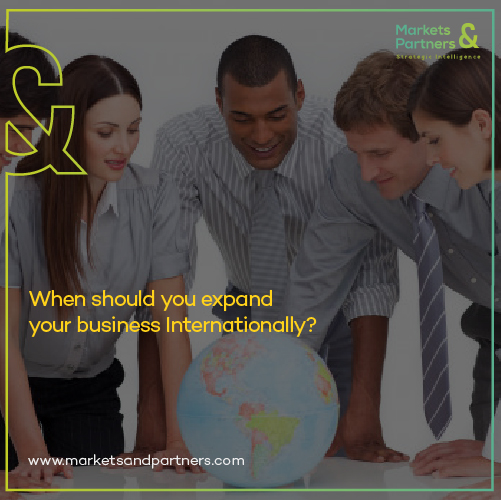 If international expansion is on your cards, there are a multitude of considerations that you need to keep in mind, to ensure success. This includes external factors such as the country of your choice and its demands, policies, economics, tax rules, talent pools and how aligned they are with your business objectives. However, the most important factors that can determine your success lie close to home – these factors are internal to your business and its operations.
There are several internal pieces that need to be put together in order to ensure success. Once the internals are fixed, you can ensure that your company adapts to minor fluctuations in the external factors.
When it comes to internal factors, there are a few obvious ones like language and cultural adaptation skills in a new market which can be achieved with a few months of diligent work. However, there are a few, less obvious, requirements that are critical for overseas success.
What it takes to become successful in the global market
We suggest that you review these factors internally with the key members of your organization to gauge the internal readiness for overseas expansion. Irrespective of the industry your organization belongs to, if you rate yourself higher on the scale of each of these considerations, you can, to an extent, conclude that your operations abroad can be successful. Ultimately, it all comes down to your business' flexibility with internal operations, a clear vision for international expansion, and the ability to positively navigate the challenges that await you.
Prioritization of global expansion
You can review your international initiatives at all major meetings with the key stakeholders. It is important here to convey the titles of global managers and the role they will be taking up in shaping your global entry. You can also create cross-pollinating headquarters and international leadership to begin the setup of your expansion.
Knowledge and skills
It is important that you begin the aggressive training of your staff to improve their skill set to accommodate the requirements of the international market. You can also hire additional resources to ensure that they match the roles that are required for your expansion. At this juncture, you might also have to blend the expertise of internal company experts with the international team.
Ability to match opportunities with capabilities
This can be the most important consideration you need to make for your expansion's success. It is to align the scale and scope of the overseas opportunity with your organization's goals and capabilities. This can be done by ensuring that all stakeholders understand that international opportunities often differ in size from markets in your current portfolio. More fundamentally, ensure a complete internal understanding of the objectives and pilots. However, you should also adjust your company's geographic footprint to avoid overwhelming current operations in your primary country of operation.
Ability to adapt
To ensure success, it is important to adapt your firm's marketing policies and practices to the available opportunities by educating the team on prevailing market standards, training the stakeholders on cultural differences, and, mainly, proving the business case for the expansion initiative despite the difference in standard and practices.
Legal and ethical practices
You should also create flexibility in your company's legal and ethical practices to ensure corporate compliance with the international market. This can be done by benchmarking the competitive practices in the country and ensuring the willingness to compete. It is also important to encourage open discussions of potential issues and clarifying the 'deal breakers' before the entry.
Tolerance for uncertainty
It is absolutely crucial to create a corporate culture that can handle some level of financial ambiguity and market uncertainty by considering strategic objectives versus purely financial ones. You should also understand that market success might have only a modest impact on the overall business and also that deviations from forecasts are to be expected in a new market and country.
These practices take both long-term and short-term exercises to deliver wins consistently. Some might take a short time to implement – like discussing international initiatives at every important meeting, while others might take a longer time to bring into effect – like upskilling your employees and hiring the required personnel based on your strategic and financial objectives. A few other changes will require a fundamental makeover in organizational structure and culture.
A few of the most successful expansions to the global market comes from India. The list includes the likes of Mukesh Ambani's Reliance Industries, Aditya Birla Group, JK Tyres and Tata Steel. A detailed look at their success stories will reveal a carefully crafted journey that includes the steps mentioned in this blog post.
Investing time and money to improve these factors can make the difference between a successful and failed venture to expand globally. If you feel that you need to take a more professional look at your prospects, we at Markets and Partners can help you with that. Our business entry services will analyze your business, understand the market and come back with the steps you are required to take to ensure success. Get in touch with us for more information.