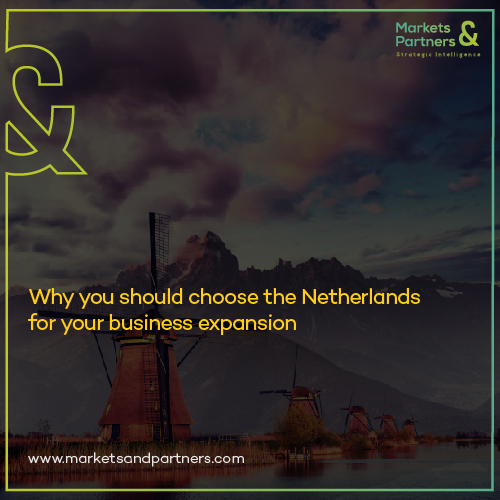 Business owners understand that scaling equates to business expansion and therefore, it becomes increasingly crucial for entrepreneurs to strategically place themselves to enter new markets successfully. The Netherlands not only provides businesses with the right framework to expand but also provides new entrants to make a successful foray into its thriving business scene.
In fact, the country is ranked 3rd in the 'best places to start a business' by Forbes. Here are a few factors that contribute to making the Netherlands a thriving place to conduct business.
1.Pro-business climate
The country is home to several thriving sectors including logistics and emerging technology. A few of the other businesses that have done well belong to the education technology, food and beverage, life sciences and telecommunications industries. The country's policies revolve around playing to its advantages by creating a business ecosystem that supports and grows together with its citizens. The country is home to 15,000 international companies – 50% of its GDP is derived internationally.
2.Competitive tax structure
One of the most important reasons why the Netherlands is chosen to open a business is because of its attractive and supportive fiscal climate. Businesses engage at a very competitive tax rate of 25% only. In fact, organisations with revenues under €200,000, are taxed only at 16.5%. This straightforward tax structure is one of the best in the world and adds to the country's merits as an attractive business destination.
3.Location advantage 
The Netherlands boasts of the largest port in Europe, located in Rotterdam. In fact, Amsterdam and Rotterdam are within 24 hours of 95% of Europe. For a business to be located at a strategically important point in a thriving continent with insatiable demands from almost all industries is one of the best reasons to move there. 
4.Talented and multilingual workforce
Apart from government policies and tax structures, the Netherlands also comes with an excellent pool of talented workforce. Apart from being highly educated, 90% of the workforce in the Netherlands is also fluent in English, the language of international business. If you belong to one of the more technologically demanding industries, then this country can support your requirements with skill and competence. 
5.Exceptional quality of life
Being a developed country, the Netherlands' quality of life is several standards above the European average. The country gives its citizens education and healthcare systems that aim to drastically reduce the financial burden on them. This makes it easier for citizens to focus on overall development and happiness. There are very few countries that can compete with the Netherlands on this parameter.
6.Superior infrastructure
The Netherlands is ranked number 3 in the world for overall logistics performance as it has multiple, world-class seaports and centrally located airports. Even within the country, connectivity is powered by well-laid highways and a transportation system that can support goods-heavy businesses. In addition to this, the country's technology is powered and connected by the second best broadband in Europe. In terms of energy, the country is majorly run on renewable energy, reducing outages and its dependency on coal.
With these and several other factors contributing positively to making the Netherlands one of the best countries to do business in the world, it is also important to understand the challenges that come with opening up in a new country. That is why, at Markets and Partners, we aim to provide you with the support required to set up and function successfully in the industry of your choice. To know more about our business entry services, get in touch with us now.