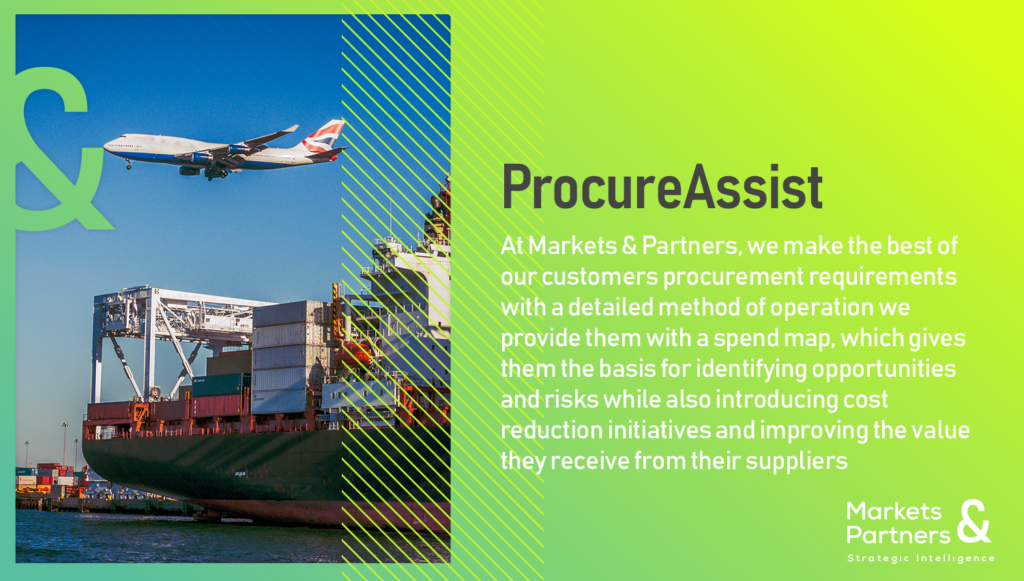 At Markets & Partners, we make the best of our customer's procurement requirements with a detailed method of operation we provide them with a spend map, which gives them the basis for identifying opportunities and risks while also introducing cost reduction initiatives and improving the value they receive from their suppliers.
With ProcureAssist we make sure, our customers are getting the best value for their investments, enabling them with higher margins and easier management.
Enabling Access to Global Markets and providing business solutions for the New World!